WHY BUY
THE TOP PERCENTILE COURSE?
This is a specially designed strategy and shortcuts course which contains the ways in which the 99.99 percentilers solved the questions in MBA CET and at the same time also covers all important topics related to the exam.
The aim is to deliver the best possible method/trick to solve a particular question type based on our own experiences and hand-crafted shortcuts.
The course will cover elaborate and comprehensive topic-wise strategies and is sufficient to ace the CET exam.
About
THE TOP PERCENTILE.
A group of five Jamnalal Bajaj alumni, who were once CET aspirants themselves, on a mission to give back & ease the path to success. Since December 2020, we have successfully guided over 30 students into Jamnalal Bajaj and mentored a staggering 50,000 students. But our journey has just begun. Join us as we continue to empower students with novel strategies to succeed not only in the MBA-CET exam but also in their lifelong careers. Together, let's redefine achievement and embark on an extraordinary journey. Day one is just the beginning.
Meet our Team
Who Makes the Magic Happen? Know About Them.
Shreekanth Merugu
MBA CET topper with 99.96%ile.
Graduated from VJTI in 2018 and JBIMS (Marketing) in 2022. 5+ years of coaching experience and 1000+ students mentored. Business Consultant at Ernst & Young.


Anay Dave
All India Rank 10, 99.99% in MBA CET.
Graduated from Mukesh Patel and JBIMS MMS (Finance), working as a Credit Analyst. 3+ years of coaching experience. Taught and coached 1000+ students.


Vidhan Agrawal
All India Rank 11, 99.99% in MBA CET.
Graduated from V.J.T.I. and JBIMS MMS (Marketing), working as a Solutions Manager. 4+ years of coaching experience. Taught and coached 100+ students. 1000+ students mentored.
Aditya Sridhar
MBA CET Topper with a 99.99 percentile and All India Rank 5.
Alumnus of JBIMS MMS (Finance), working as a strategy consultant. Helped working professionals ace MBA entrance exams for 3+ years.
Harsh Shah
All India Rank 4, 99.99% in MBA CET.
Graduated from D.J. Sanghvi and JBIMS MMS (Finance), working as a Management Consultant. 3+ years of coaching experience and 1000+ students mentored.
Testimonials
Student Community Feedback
Rohit Shelke
The Top Percentile played a crucial role in my journey to crack the MBA CET – 2021. Regular tips, constant interaction in the WhatsApp group, different ways of problem solving, mentoring sessions helped me a lot in facing the unpredictable CET exam.
Aakash Pandey
TTP has helped me right from understanding the core concepts to confidence building in solving questions. My initial mock scores were low, however, the way concepts and strategies were explained by the mentors helped me to improve my performance and gain an edge for MBA CET! Thanks TTP!
Amandeep Saluja
The Top Percentile Team helped me a lot in my CET preparation and had a crucial role to play in my journey. TTP helped with Time management, mock strategies and confidence building. Topper interviews on YT inspired me to join Jbims.
Aditya Prabhu
Thanks to all 6 cofounders of TTP for their continuous guidance and support throughout the preparation. The one to one mentorship provided really helped me figure out and rectify the pain points in the most optimal way. The experience and knowledge you guys bring to the table is commendable!
Shreyas Ghosalkar
Amazingly helpful course. The experiences TTP mentors shared helped me stay motivated through difficult times. Certain techniques and shortcuts were completely new to me. Especially Anay's Input-Output method video. The course was worth buying just for that video alone.
Ninad Parkar
TTP course contained concepts explained right from the basic level, to the shortcuts that the toppers used. One-on-one mentoring helped me create a personalized plan which was instrumental in cracking the CET and getting into the JBIMS.
Mahesh Narote
TTP pushed me to higher levels in my prep and led to my success in the MBA CET. The TTP course is very well structured, My favorite part about the course was the One on one mentorship session that boosted my preparation. Grateful for the guidance.
Sachin Mundiwale
CET is a speed-based exam, so shortcuts are crucial in preparation. TTP course had everything I was looking for – concepts to the fastest ways of solving. Without TTP, it wouldn't have been possible to make it to JBIMS. V J
TTP videos explain concepts along with the shortcuts. On the D-day I was conceptually very clear, it helped me be more accurate. Mentoring sessions really helpede get the right direction. Thanks TTP!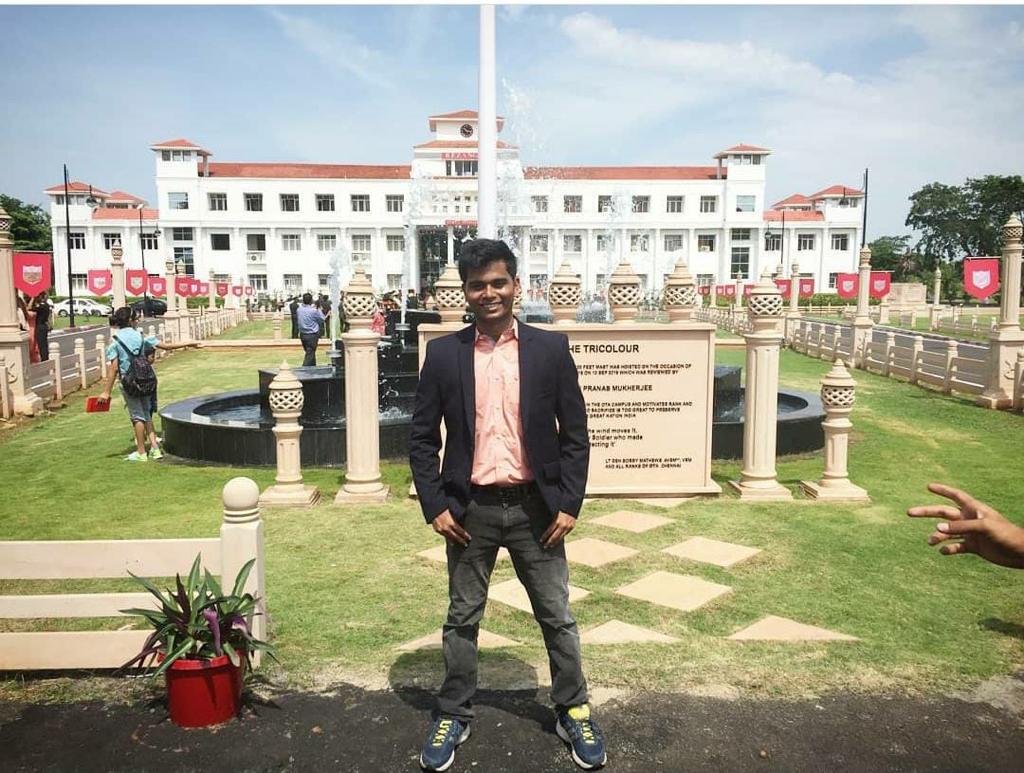 Kartik Shinde
The Top Percentile played a major role to help me get JBIMS. Personal mentorship along with the course curriculum helped me to achieve my dream
Rohit Chougule
The Top Percentile has aided me in acing my CET preparation. In my earlier attempts, I had difficulty handling Input-Output problems, but Anay's shortcut method let me comprehend how simply they might be done and made solving those problems in mocks a cakewalk for me.
Shubham Hangarge
My prep was inspired by TTP mentors. Their guidance was always motivating and helped me reach my goal of JBIMS. TTP's course spot-on with tricks and concepts. Thanks to Shreekanth Sir and the all co-founders for inspiring me throughout the prep.
Meet our Achievers
Hall of Fame
JBIMS Batch of 2023 -2025